Winner: Kathy Deitweiler! Congratulations!
For Bellissimo Jewelry, the meaning of the name says it all. Meaning "Very Beautiful" in Italian, the pieces at Bellissimo Jewelry mesh beauty with creativity to create pieces that are stunning, unique and a must have for every woman! From wrap bracelets to earrings, necklaces and more, there is a piece for everyone and every style to make you feel exactly as you should – "bellissimo"!
Janice, the designer behind the pieces at Bellissimo Jewelry, creates handmade pieces using sterling silver, 14 karat gold fill, gold vermeil, semiprecious stones and crystals. Her vision for her jewelry is pieces that are comfortable, easy to wear and versatile enough for busy executives as well as stay at home moms. Each piece is carefully created to be durable and wearable while at the same time adding style and beauty to the wearer!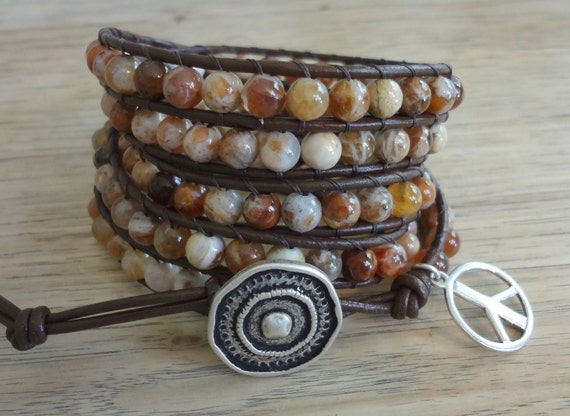 Janice sent me a beautiful necklace and I am so extremely impressed with her work. The chain of this amazing necklace is made with amethyst rondelles that have been wrapped in silver wire with a handmade hammered silver circle and a AA quality wire wrapped amethyst briolette. When I read her description, I was intrigued but in no way prepared for the true beauty of this piece. It has a dainty, delicate, feminine look but is made with such quality that you don't have to worry about it being fragile. The beads are perfectly strung and the combination of amethyst on the chain and the stunning amethyst on the ring make it such a visually appealing piece. I love that it dresses up my fanciest outfit but also goes perfectly with jeans and a cute shirt. Janice's talent is truly evident in her pieces. They are a must have for any fashionable woman this holiday season!
And now one of my lucky readers has a chance to win a Bellisimo creation of their very own! You are sure to look and feel like a beautiful new you in the new year with these stunning wire wrapped turquoise and swarovski crystal earrings!
Entry is super easy thanks to Rafflecopter! Just use the form below!