Over the last month, I've been sharing with you how much we love our new HP ENVY TouchSmart Ultrabook.  We have used it to connect with family, make fabulous holiday cards and more.  It has changed the way we think of computers in our home with it's super responsive touch screen and easy to navigate apps.  And so, after really getting a good feel of what this laptop was all about, I promised I would come back and give you a little video review, announce a winner for the printer giveaway and let you know all the cool things that we've been able to do with the help of HP!  So, here I am!  And I've got lots of fun information for you.
First, let's start with my overall impressions of the computer.  While the touch screen did take a little getting used to and Windows 8 required a little adjustment, once you've tried it, you'll be hard pressed to go back!  The navigation is so easy when you use the touchscreen and much quicker than typing in where you want to go.  And the tiles on the Windows 8 menu make it easy to have a customized screen where you simply touch the tile you want to visit.
In fact, my whole family was so eager to see what I was excited about that they just couldn't wait to try it out.  And of course I had to let them.  J-Man started out with it (after I washed his hands of course) and his response was that it was really easy to navigate.  In fact, I noticed that it had disappeared and had to look no further than his room!  And it was great that the computer is so light that he could take it to his room and carry it with him to do homework without any problem.  And he probably took to the touch screen faster than any of us since he's so in love with items that are responsive to the touch.
Then the hubby had to take it for a spin.  I know you're heard me say it before but the hubs is a little bit of a computer geek (in a totally cool way of course) so I knew he would be the one that could really put this machine to the test.  After letting him spend a little time on it, I pretty much knew that getting it back was going to be a fight and I could tell just from the excitement in his voice and the terms that he used that this was one awesome laptop!  In fact, I was planning to do the video review for you but he was so excited that he asked me if he could be the one to share all the things the HP ENVY TouchSmart Ultrabook can do and of course I said yes.  So, here he is with a more detailed description of what sets the HP ENVY TouchSmart Ultrabook apart!
 Now, didn't he explain it much better that I do?  In fact, I'm even more impressed after hearing his review because I know that he does not impress easily when it comes to electronics!
But it wasn't just all about the fun that our family got to have.  Because as part of the Pin the Halls program, I got to give away tons of cool items too!  In fact, I felt kinda like Santa Clause!  So, who did they all go to?  Well, my mom received the HP Portable Bluetooth Speaker for Christmas and she loves it!  I have to say I was worried that it would be hard to install but we had it installed for her within seconds and the sound was super clear!  She is looking forward to using it for presentations and parties in the new year.  And (shhhhh) I caught the hubs online looking to order himself one as soon as her back was turned!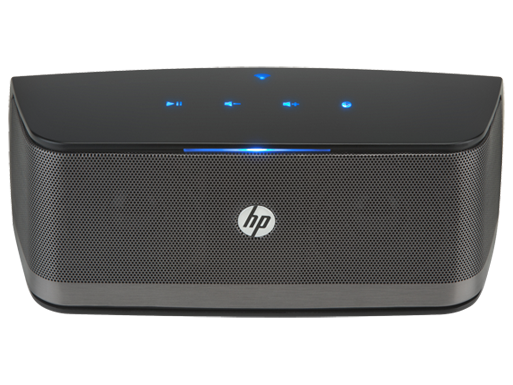 Next, we had a giveaway for the HP ENVY 120 e-All-in-One Printer and a $50 Snapfish Credit.  As an entry, I asked you all to share with me what you would print if you won and was amazed at all the answers including coupons, pictures, scrapbook pages and more!  We don't own this exact printer but we love the HP printer we do have and I know the lucky winner will too!
So, without further ado, our lucky winner was:
Kathleen Carhart!!!!
Congratulations Kathleen!  And for those of you who didn't win, remember that the HP ENVY 120 e-All-in-One Printer can be purchased through the HP website!
Finally, I have a little gift that any of you can take advantage of!  Remember in my last post where I showed you how I made AWESOME teacher cards using the HP Creative Studio?  Well each and every one of you can download the program to create fabulous cards, calendars, paper crafts and more!  And for a little inspiration, here is a fun Pinterest board full of ideas you can print and create!  If you are like me, you'll find a new obsession with turning your pictures in to items that you'll love to see around the house!
So, there it is – gifts for everyone!  It was super fun to share my experience with all of you and I hope you saw how easily we were able to make the holidays brighter with the help of HP!  The program opened my eyes to the fact that HP is about much more than just computers and inspired me to learn, create, explore and print!  And I hope it did that for you too!
I received one or more of the products mentioned above in exchange for my participation in the Pin the Halls program sponsored by HP and Snapfish.  Regardless, all opinions are 100% my own.  No other compensation was received.